The day is here, holy crap, I never thought it would happen.  THE NEW FINDING LIGHT PHOTOGRAPHY SITE IS LIVE!  And it's super mobile friendly too!  So have a look around, check out the new content and keep checking back because I will be updating it often!
On to the fun part!  Because this launch is going down on my birthday, I'm offering a special deal – for any bride and groom who book me for their November/December 2016 wedding, I'll extend a discount of 10% off my new collections!  Head on over to the (brand spankin' new) contact page to get in touch about your date – mention 'the rebrand discount'- and we can chat!  (Discount valid from 8/6/16 – 8/20/16)
I'm so excited to finally have a logo and website that speaks to my  brand.  Huge thanks to Caroline Sleeper for her hard work on my logo and icons, youda best!
For any newcomers, below are a few screenshots of the old look if you're curious!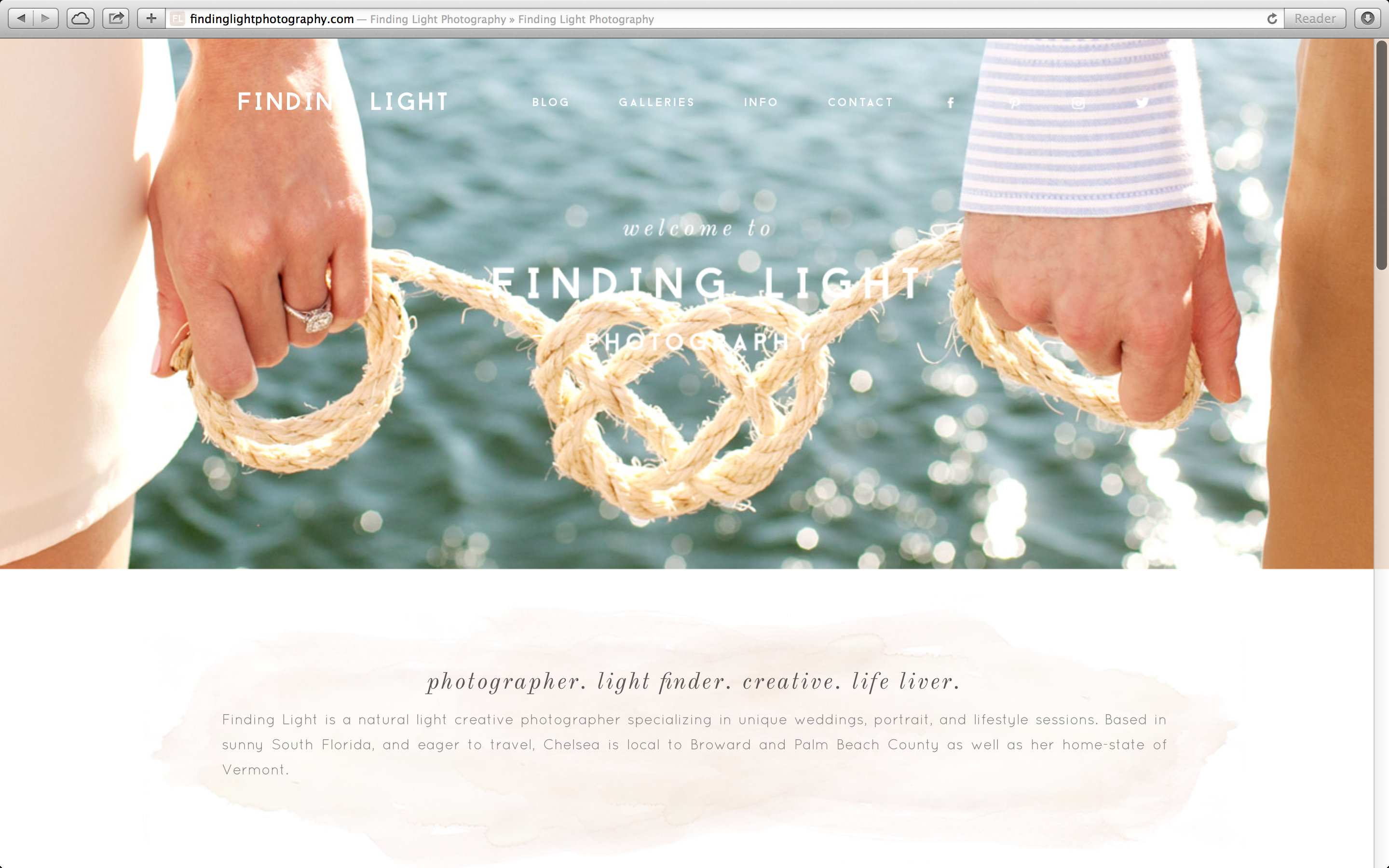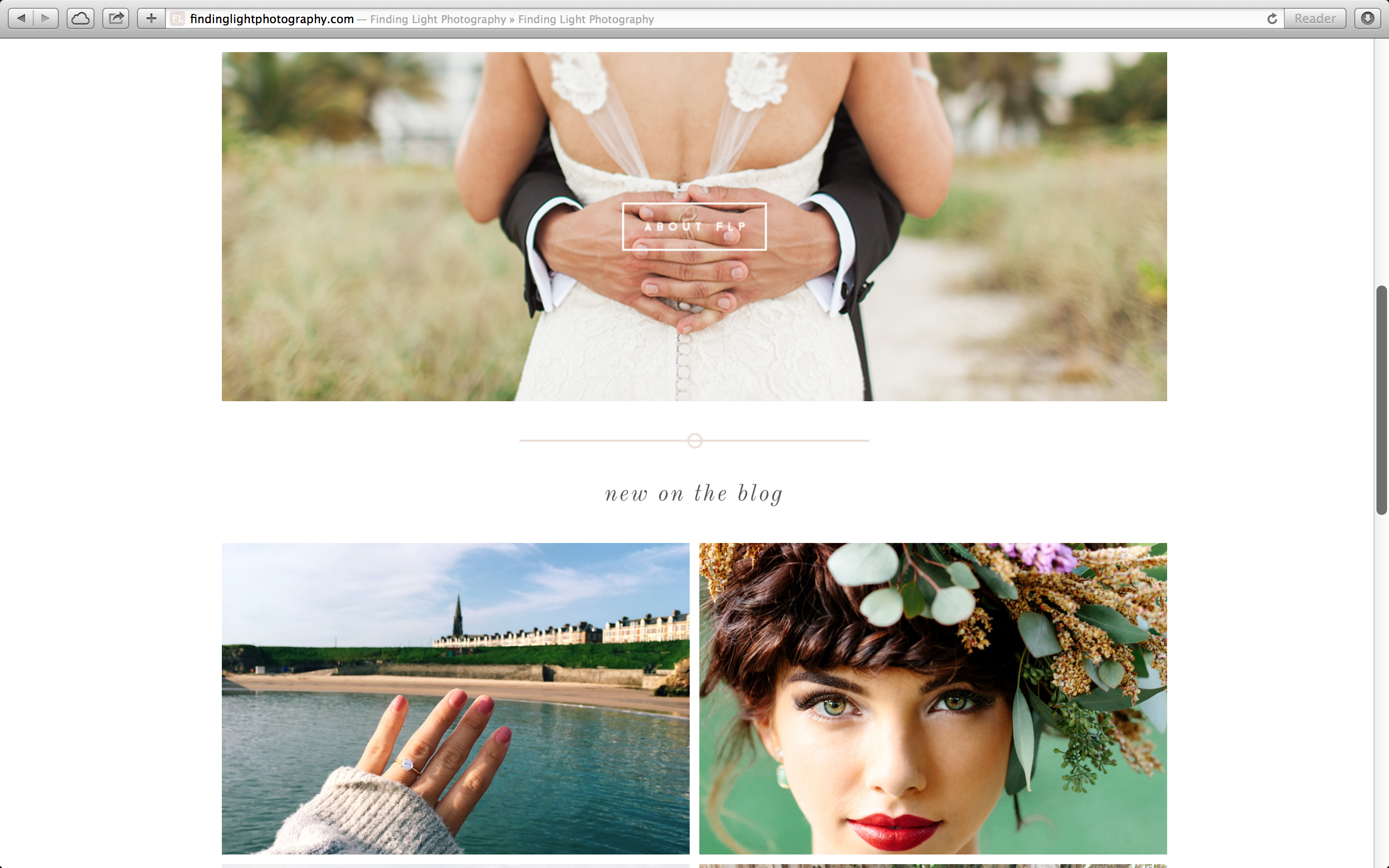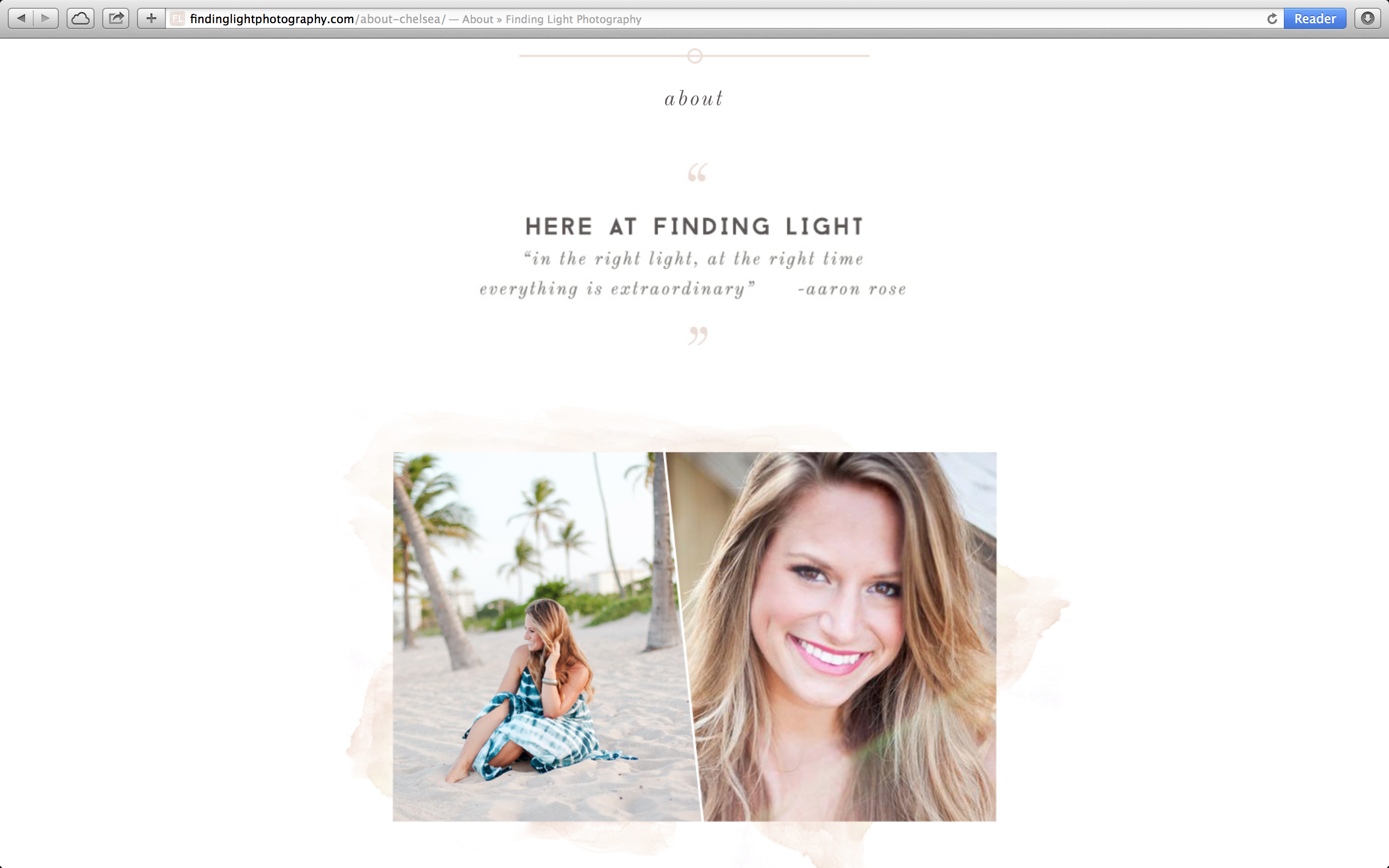 I'm super happy with how the new site allows my photos to pop off a plain white background with minimal distractions, I love the lack of sidebar on my new blog (not even sure why but I feel like it flows better!), and I'm overly obsessed with my new logos and icons!
So excited to be inspired to blog again on a site I love to look at :) Happy blogging, peeps!  And happy weekend!
Cheers, Chels